Par Frenchyfries, vendredi 20 juillet 2018 à 14:10 ::: 7649 fois lus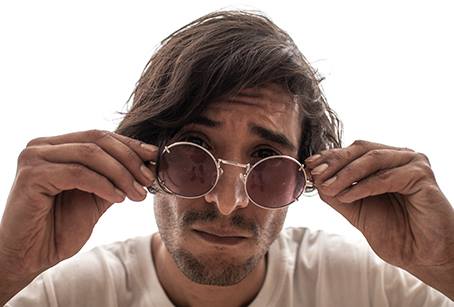 Sur la scène française, il fut un temps où peu importe l'événement où vous vous rendiez le weekend, Salim Sikha était la première personne à sauter sur un rail dans la rue ou essayer un transfert bizarre sur le park. Street contest, grosse compétition ou juste une session entre potes, la même pour lui alors que sa volonté de plaquer coûte que coûte lui valut vite le surnom de "Crash Test".
There was a time on the French scene when no matter whichever event you went to on the weekend, Salim Sikha would be the first person you'd see jumping on a steep rail or attempting a weird transfer on the course. Street contest, park event or just a normal session for that matter, it was all the same to him as his will to go for broke quickly earned him his "Crash Test" nickname.
En savoir plus
aucun commentaire
Tags: Crash Test , part 3 , Salim Sikha , SSSS3 , Still Skating