Par Frenchyfries, vendredi 15 août 2008 à 21:48 ::: 13166 fois lus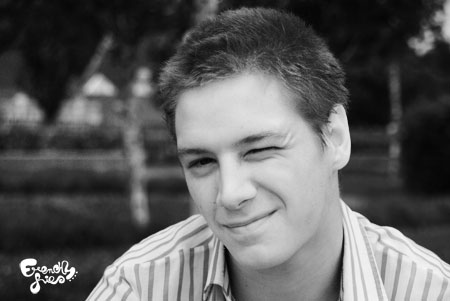 Certaines personnes ont une manière de fonctionner qui leur est propre. Rémy Meister a sa façon à lui, bien spécifique. Cela s'appelle "working by crisis". C'est soit trop, soit trop peu. Un sentiment d'extase maniaque ou bien de dépression profonde. L'ingurgitation de plusieurs kilos de chocolat, ou pas une miette de pain… Pendant plusieurs jours. Dans le cas précis de Rémy, il semblerait que le seul équilibre qui lui soit accessible est atteint lorsqu'il surfe avec aise sur des rails à la mort.
Some people have their very own way of functioning. Remy Meister has his own, specific way. It is called "working by crisis". It's either too much or not enough. Feeling ecstatic or being depressed. Eating several pounds of chocolate or not eating at all… For days. As far as Remy is concerned, it seems like the only balance he can find is when he's surfing death rails on his skates.
En savoir plus
128 commentaires
Tags: Belgique , Bruxelles , dunkerque , montage , Profile , Remy meister , You are Here