Par Frenchyfries, jeudi 21 octobre 2010 à 02:40 ::: 4791 fois lus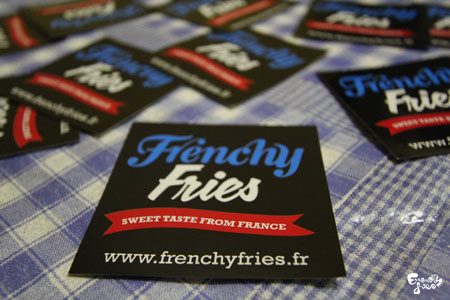 Alors que Frenchy Fries est actuellement en tournée promotionnelle aux États-Unis, il semblait logique d'ajouter à nos projets à venir un soupçon de propagande, par le biais d'une nouvelle série de stickers. A coller sur le chemin, d'une côte à l'autre à travers tout le pays.
As Frenchy Fries is currently promoting the website and other great upcoming projects throughout the United States, it only made sense to spread some more Frenchy propaganda and create a bunch of sweet new stickers, in order to drop them everywhere along the way, from a coast to the other.
En savoir plus
807 commentaires
Tags: Jeremie Guilbert , promo , propaganda , star spangled banner , stickers