Par Frenchyfries, lundi 19 décembre 2011 à 13:19 ::: 6802 fois lus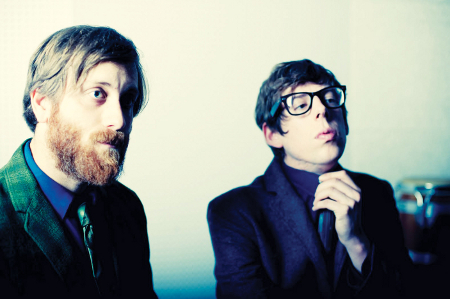 Nous ne prenons pas beaucoup de risques à vous présenter aujourd'hui sur Frenchy Fries le dernier album des Black Keys, à en juger par les critiques dithyrambiques qu'il a reçu. Mais comme on aime partager la musique qui nous réjouit les oreilles, voici votre chance de découvrir "El Camino" et de faire plaisir aux vôtres.
We are not taking any chances presenting you the latest Black Keys release today on Frenchy Fries, judging by the critics we have read so far and the great reception to their new album entitled "El Camino". But since we like to share the music we enjoy listening to, here's your chance to treat your ears with some great tunes if you haven't already.
En savoir plus
52 commentaires
Tags: Dan Auerbach , Danger Mouse , El Camino , Lonely Boy , Patrick Corney , The Black Keys