Par Frenchyfries, dimanche 30 janvier 2011 à 18:25 ::: 11448 fois lus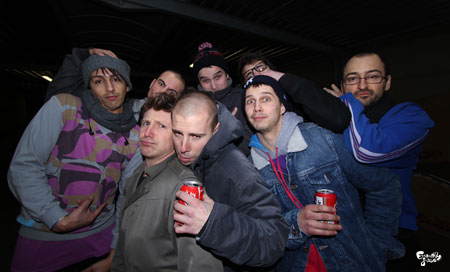 Les événements imprévus révèlent souvent tout un lot d'agréables surprises. 24 heures avant le B4 Winterclash Battle au fameux skatepark
Forward Freestyle
, je n'avais pas même imaginé que je puisse me retrouver sur place pour vivre l'événement. Mais après tout, j'habite seulement à 500kms de Roeselare...
Unplanned events can turn into the greatest of success sometimes. 24 hours prior to the B4 Winterclash Battle at the infamous
Forward Freestyle
skatepark, I had no clue I would actually be present to witness the madness unfold. Mind you, I only live 500kms away from Roeselare...
En savoir plus
93 commentaires
Tags: Adrien Clairaz , B4 Winterclash Battle , Bukette , contest , Cyril Daniel , edit , Forward Freestyle , pictures