Par Jey, mercredi 28 mai 2008 à 22:05 ::: 9864 fois lus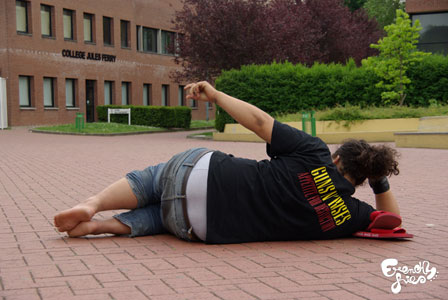 Le roller à roulettes est une activité individuelle. Il existe pourtant un paradoxe, puisque généralement, on l'apprécie le plus quand il est pratiqué en groupe, collectivement...
Rollerblading is an individual sport. The paradox is, we really get to enjoy it the most when practiced collectively, as a group...
En savoir plus
100 commentaires
Tags: ben , bodchoy , bukette , Clement Boucau , Dosso , fred , frenchyfries , friends , Friterie , JB , Jey , Lille , Louis Villard , mandron , matthieu heineman , montage , nord , Quentin Mandron , Remy meister , roller , Stéphane Mosselmans , Timon , voyage