Par Frenchyfries, mercredi 17 novembre 2010 à 17:52 ::: 4990 fois lus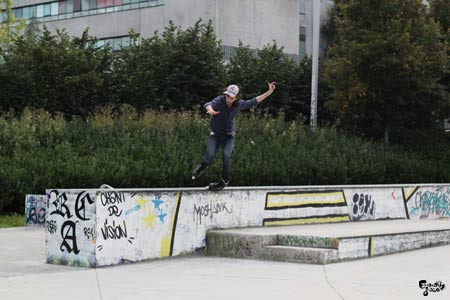 Du tréfonds des archives Frenchy Fries, voici un autre petit joyau qui s'était fait bien discret. Dans la période qui a suivi la réalisation du
principal projet vidéo
de Bodchoy, et précédé le lancement de notre site, nous n'avions pas réellement d'outil à notre disposition pour diffuser cet edit, et ainsi nous avons peu à peu oublié jusqu'à son existence. Jusqu'à aujourd'hui.
Deep down from the Frenchy Fries vault, here comes another gem that had gone unnoticed for quite a while. In the era that followed up
Bodchoy's main video project
and preceded the launch of this very website, there weren't really any tools at our disposal to put this edit out, and thus we slowly came to actually forget about it. Until now.
En savoir plus
805 commentaires
Tags: 2006 , archives , Bukette , hiver , montage , Youcef Bouchekioua