Par Frenchyfries, dimanche 13 octobre 2013 à 18:04 ::: 8758 fois lus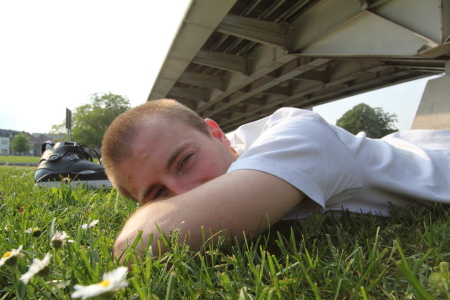 Entre le boulot, la copine, les enfants il n'y plus beaucoup de créneaux dans nos emplois du temps pour faire une session. Ils sont loin les week-ends où tout le monde se retrouvait à 14h pour rouler jusqu'au bout de la nuit.
With our work, our girlfriend, our children we have not many slots in our schedules to make a session. Gone are the weekends when everyone was skating from 14h to the end of the night.
En savoir plus
4 commentaires
Tags: Clément Boucau , frenchyfries , friends , Remy meister , Stéphane Mosselmans