Par Frenchyfries, dimanche 26 juin 2011 à 13:58 ::: 6794 fois lus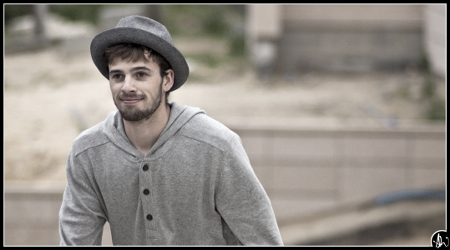 Dans chaque ville avec une scène de taille raisonnable dans ce pays, on dirait qu'il y a un « Petit Tom » : j'en connais au moins 3. La liste est sans doute plus longue, mais celui que nous vous présentons aujourd'hui vient de Montpellier. Thomas Riffaud s'est fait connaître au cours des dernières années, et à travers de nombreux voyages, sa réputation ne fait que grandir.
It seems that every city in this country with a decent skate scene has to have its own "Petit Tom" : I know at least 3 of them. The list could probably go on, but the one I'm about to present to you is a new comer from Montpellier. In the last couple of years, Thomas Riffaud has made his name known all over the place, and as he's constantly traveling, I'm sure his name will keep on spreading.
En savoir plus
7 commentaires
Tags: AL , Clic N Roll , Montpellier , Petit Tom , Thomas Riffaud , Valentin Tuil