Par Frenchyfries, dimanche 21 avril 2013 à 14:14 ::: 12064 fois lus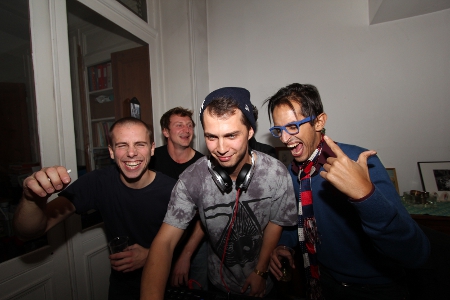 Comme d'hab sur Frenchy Fries, v'la une compilation d'images vieillies en fût de chêne, un sérieux blend de différents single malts du 59760, du 59240, et du 3000, dont il résulte non pas un "profil" à proprement parler mais bien plus un "best of" d'un des héros de ma jeunesse, j'ai nommé Kevin Duverger, actuellement plus connu sous le nom de DJ DSCDP DISCODOPE.
As usual on Frenchy Fries, here's a compilation of clips aged in oak barrels, a serious blend of several single malts from 59760, 59240 and 3000, all put together into what couldn't really be considered a profile, but a "best of" one of my childhood heroes instead. I present to you Kevin Duverger, AKA DJ DSCDP DISCODOPE nowadays.
En savoir plus
7 commentaires
Tags: DISCODOPE , DSCDP , Dunkerque , Kangou , Kevin Duverger , winner