Par Frenchyfries, vendredi 30 avril 2010 à 00:21 ::: 8700 fois lus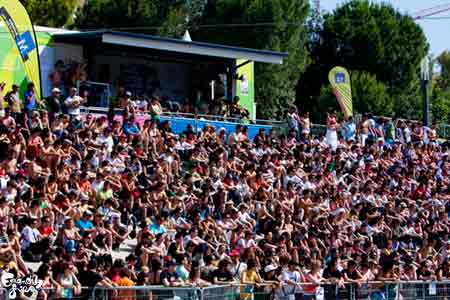 On attend toujours ce moment avec impatience, et nous voici de nouveau à Montpellier pour assister au plus grand festival de sports de glisse en Europe, et le contest du
FISE
qui est vite devenu une étape phare du circuit WRS. Pour célébrer l'événement et rattraper le temps perdu, voici l'edit Frenchy Fries du contest de l'année dernière.
It's been a long time coming, but here we are in Montpellier again, in order to attend the largest extreme sports event in Europe, and the 14th edition of the
FISE
which has quickly become one of the main 5 stars contest of the WRS series. In order to celebrate and catch up with 2010, here is Frenchy Fries' video edit of last year's event.
En savoir plus
738 commentaires