Par Frenchyfries, jeudi 20 décembre 2012 à 15:33 ::: 7719 fois lus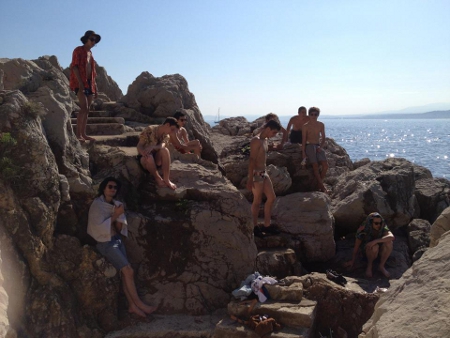 Où que vous soyez, si vous jetez un œil à la fenêtre, il y de fortes chances qu'une pluie battante tombe à l'extérieur. Les cieux sont si gris qu'on dirait qu'il va pleuvoir jusqu'au printemps. Heureusement, les types du Sean's viennent de sortir leur dernier edit, et votre écran d'ordinateur est sur le point de devenir votre fenêtre sur un monde ensoleillé. Il suffit d'appuyer sur «lecture».
No matter where you are, if you take a look through your window, chances are it is pouring rain outside. Skies are so gray it looks like it could keep on raining until Spring. Thankfully, the Sean's guys just released their latest edit, and your computer screen is about to become your window on a sunny, friendly world. All you have to do is press "play".
En savoir plus
14 commentaires
Tags: Clément Barbaza , Le Sean's , Nina , Quentin Mandron , summer , Victor Legrand