Par Frenchyfries, dimanche 9 février 2014 à 16:48 ::: 8220 fois lus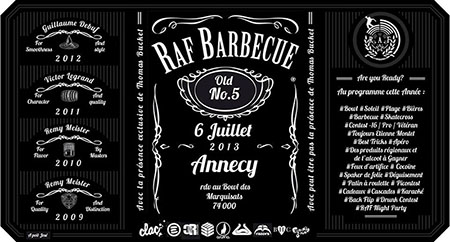 A l'époque où il a été inauguré, il y avait eu un article dans un vrai magazine en papier. Soit Crazy Roller. Et il y avait eu un vrai contest. Maintenant, y a pas 2 sites Internet qui parlent de roller en français, et celui que vous lisez est tenu par des presque belges.
For the bowl inauguration, an article was published in an actual paper magazine. Which was Crazy Roller. And a real contest happened. These days, there isn't even two French websites dedicated to rollerblading, and the one you're reading is ran by half Belgians.
En savoir plus
aucun commentaire
Tags: frenchyfries , Julien Cudot , Mathieu Heinemann , street contest