Par Frenchyfries, jeudi 7 octobre 2010 à 06:42 ::: 3715 fois lus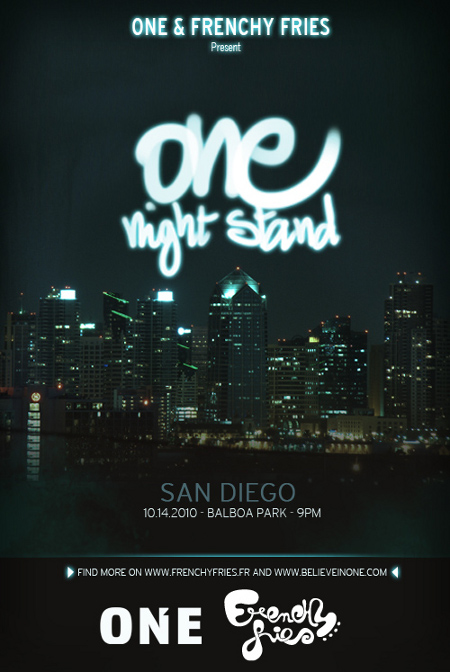 Après avoir passé quelques mois à San Diego en 2008, je suis vite arrivé à la conclusion que le street skating en Californie n'avait pas grand chose en commun avec ma façon de voir le patinage de rue. Certains locaux ont du avoir le même sentiment, puisque Jeudi prochain
One Magazine
& Frenchy Fries vous proposent
« One Night Stand – San Diego »
.
After spending a few months in San Diego back in 2008, I came to the conclusion that street skating in Southern California didn't have much in common with the way I actually like to skate street. Some locals must have felt the same way too, since this next Thursday,
One Magazine
& Frenchy Fries will be bringing you
« One Night Stand – San Diego »
.
En savoir plus
un commentaire
Tags: Balboa Park , One Magazine , One Night Stand , San Diego