KULTURE : BANKSY'S EXIT THROUGH THE GIFT SHOP
Par Frenchyfries, jeudi 3 février 2011 à 18:15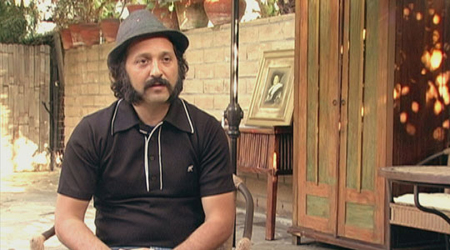 Qu'est-ce qui définit l'art ? Et qu'est-ce qu'un artiste ? Comment crée-t-on une œuvre d'art ? Pourquoi ? Et quelle étrange relation unit donc art et artiste ? Qu'en est-il du spectateur ? Ces questions fondamentales, et bien d'autres encore, Banksy les pose à son public dans l'incroyable film « Faites le Mur ».
What defines art ? And what defines an artist ? How is art created ? And why ? What's the relationship between art and the artist ? And what about the audience ? These fundamental questions, and many more, were raised once again in Banksy's incredible movie « Exit Through The Gift Shop ».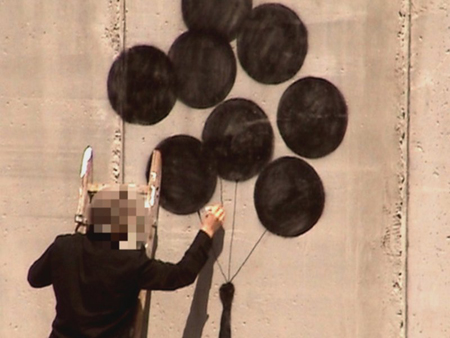 Si vous n'êtes pas encore familier avec le personnage, vous avez certainement manqué quelques uns des articles précédemment publiés sur
Frenchy Fries
. Pour résumer : Banksy fait des trucs. Il est sensible, provocant et créatif... Et sans doute un peu naïf. Banksy est un artiste. Et il est doué.
If you're not familiar with the character yet, you might have overlooked a few articles we previously ran on
Frenchy Fries
. To sum it up : Banksy produces stuff. He's innovative, sensitive, provocative & creative... And a little naive perhaps. Banksy is an artist. And a great one at that.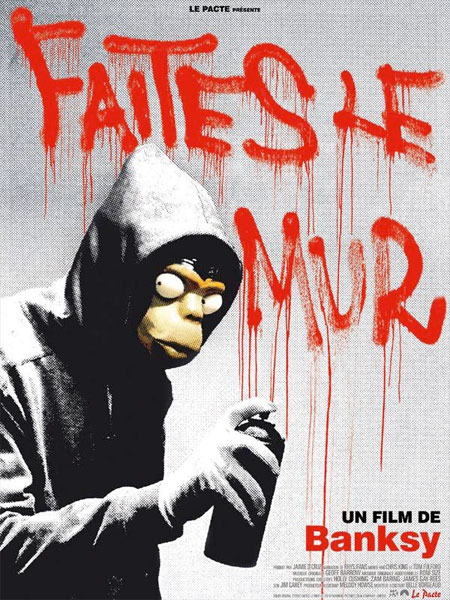 Sa dernière création prend place sur grand écran, et le résultat est un documentaire des plus intriguant, qui questionne beaucoup, et donne peu de réponses. Vous devrez trouver les vôtres, et c'est certainement ce qui fait de ce film une réussite !
La beauté réside dans l'œil du spectateur
... Et l'art se trouve dans le portefeuille de ceux qui en consomment.
With his latest piece of work, he goes for the big screen, and the result is an intriguing documentary, that raises many questions, and gives you very little answers. You'll have to come up with your own, and that's what makes this film so interesting !
Beauty is in the eye of the beholder
... And art lies in the wallet of those who buy it.