Par Frenchyfries, dimanche 6 février 2011 à 16:52 ::: 5505 fois lus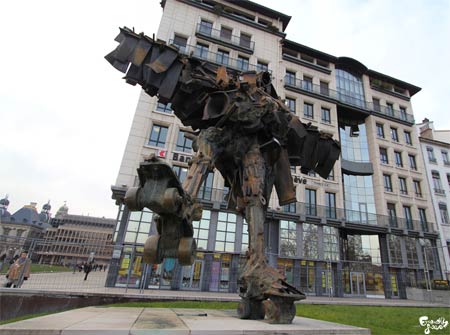 Depuis que je fais des acrobaties sur roulettes, chaque hiver la route m'a conduit jusqu'à Lyon. Pour preuve, j'y ai appris mon premier alley-oop soul, juste là, derrière la statue que l'on voit sur la photo ci-dessus. Pas d'exception à la règle cette année, puisqu'une fois encore j'ai voyagé jusqu'à Lyon pour y retrouver famille et amis.
For as long as I've been doing tricks on blades, I remember spending a few days in the city of Lyon every winter. As a matter of fact, I learned my first alley-oop soul on the ledge right behind the statue featured in the picture above. This year was no exception, and once again I traveled to Lyon to visit my family and friends.
En savoir plus
796 commentaires
Tags: 2010 , Antoine Frèrejean , Clément Barbaza , Hiver , La Boite à Films , Louis Vilar , Lyon , Quentin Mandron