Par Frenchyfries, dimanche 17 juillet 2016 à 20:37 ::: 4558 fois lus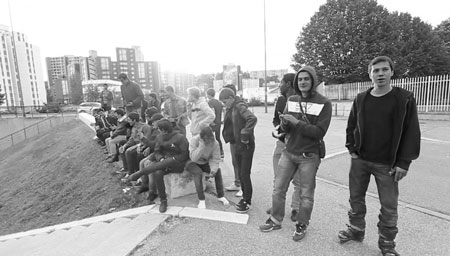 En Mai 2013, les fondateurs des Battles My Crew ont relancé le projet. L'objectif était de proposer une battle ouverte à tous et de choisir les 30 meilleurs édits pour la vidéo Battle My Crew 5 - Videogroove 24. En voyant cette publication sur le net, nous nous sommes motivés pour organiser une session à Saint Etienne.
In May 2013, the founders of My Crew Battles relaunched the project. The aim was to propose an open battle to all and choose the best 30 edits for video Battle My Crew 5 - Videogroove 24. When we have seen this announcement, we decided to organize a session.
En savoir plus
aucun commentaire