Par Frenchyfries, vendredi 25 novembre 2011 à 15:22 ::: 42990 fois lus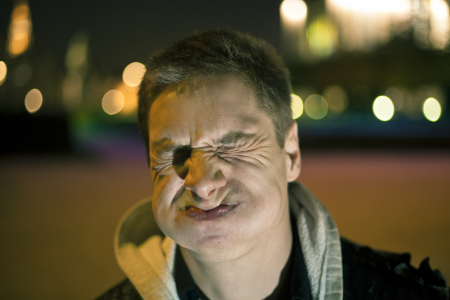 En ces temps de doute et de résignation populaire, le système capitaliste et ses techniques de propagande sont plus que jamais mis à mal. Le microcosme qu'est celui du patin à roulettes n'est pas épargné par cette logique de consommation frénétique sollicitant la croissance à tout prix, mais malheureusement les voix contestataires font défaut. Rouler pour vendre du plastique, du tissu, travailler son image de pro-skater pour répondre aux exigences du marché, et surtout produire, un maximum, communiquer sur tout et n'importe quoi, en quantité presque industrielle.
In these times of doubt and popular despair, the capitalist system and its propaganda techniques suffer some damages. The small world of rollerblading isn't immune to this either, but unfortunately dissenting voices are missing when it comes to opposing this consumerism frenzy, seeking growth at any price. Rolling to sell plastic, fabric, to improve one's pro-skater image to meet the market's requirements, and most of all, rolling to produce as much as possible, to advertise anything and everything, in almost industrial quantities.
En savoir plus
101 commentaires
Tags: 2011 , Mathieu Hennebert , promo , Rémy Meister , Shima Skate Manufacturing , SSM