Par Frenchyfries, mardi 9 février 2010 à 19:59 ::: 4986 fois lus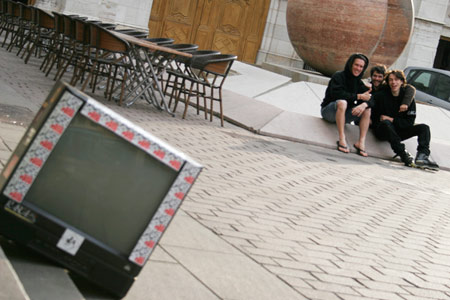 Comme nous vous l'avions promis, voici plus d'infos sur le DVD français Entrevue(s) Vol.2. Cependant, cette fois-ci nous avons plus qu'un simple trailer à vous proposer ! En fait, il s'agit d'une section entière qui n'a pu être incluse dans le DVD final, celui-ci étant déjà plein à ras bord de contenu ! En espérant que cela vous plaise !
Just as we promised, we're back at it with French DVD Entrevue(s) Vol.2. However, we came up with more than just a trailer this time ! As a matter of fact, we actually have a whole section that couldn't be included in the final DVD, since it was packed with too much material already. Enjoy this little extra then !
En savoir plus
66 commentaires
Tags: Entrevue(s) , Gipsy tour , Rasca Prod , Volume 2