Par Jey, mardi 2 juin 2009 à 14:37 ::: 7538 fois lus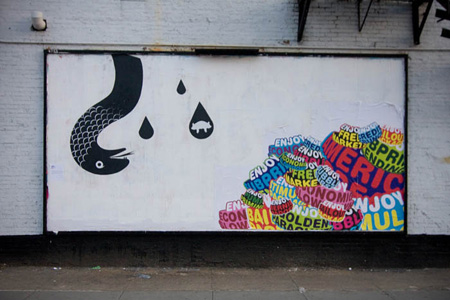 A New York, la pub est envahissante, une partie des pubs ne sont pourtant pas légales. C'est la spécialité d'une agence nommée
NPA
, qui propose aux annonceurs des affiches énormes à des endroits "non conventionnels". Parfois ils osent même ajouter à leur emplacement des haut parleurs afin d'améliorer leur pub.
In New York City, advertising is everywhere, even though a good part of it is not even legal. There's even an agency, called
NPA
, that sells huge commercial spots in "unconventionnal places" to their clients. Sometimes they also add speakers to make their ads more efficient.
En savoir plus
38 commentaires
Tags: graphistes , New York , street