Par Frenchyfries, mercredi 27 février 2013 à 12:05 ::: 6041 fois lus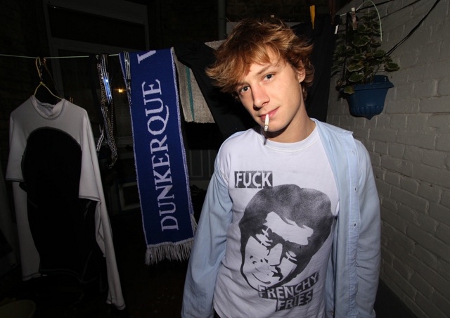 Rémy Meister est le plus grand des diseurs de merde. Pour sûr, nous le sommes tous un peu, mais lui joue dans une autre catégorie. Faut être honnête, c'est sur que son sens de la critique s'applique aussi à lui-même, à en juger par le nom qu'il a choisi pour cet edit. A votre tour de jouer à présent, et de dire toute la merde que vous voulez: je doute cependant que personne puisse battre Rémy à ce petit jeu !
Rémy Meister is one hell of a shit talker. Granted, we all are, but he usually takes it to a whole other level. To be fair though, his extreme criticism also applies to himself, hence the name he chose for this little leftovers edit. Now it is up to you to watch it and talk all the kind of shit you want: I highly doubt anyone can beat Rémy himself at this little game anyway!
En savoir plus
17 commentaires
Tags: BX'Hell , Fuck Frenchy Fries , Kaltik , leftovers , Rémy Meister , shit , SSM