Par Frenchyfries, mardi 25 janvier 2011 à 15:56 ::: 4580 fois lus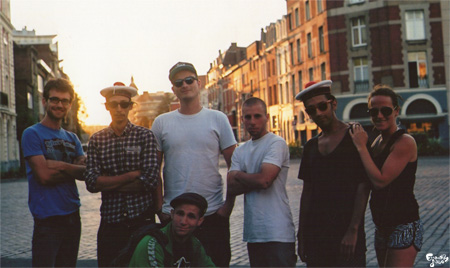 Tout comme les saisons se succèdent, c'est le genre d'article qui revient de façon assez périodique. Mais enfin, tout le monde sait que l'hiver, ça craint, et que patiner dans le froid n'est pas la facette la plus agréable de ce sport. À moins que ne vous profitiez de la vie en Californie, vous avez sans doute compris cela il y a bien longtemps.
Just as the seasons come and go, this is the type of article I get to write every once in a while. But come on now, everybody knows winter sucks, and that blading in the cold most definitely isn't the best part of the game. Unless you're living the life in California, you must have realized that a long time ago.
En savoir plus
619 commentaires
Tags: 2010 , Annecy , friends , Hasselt , how to survive the cold , summer , winter