Par Frenchyfries, jeudi 15 décembre 2011 à 16:01 ::: 13615 fois lus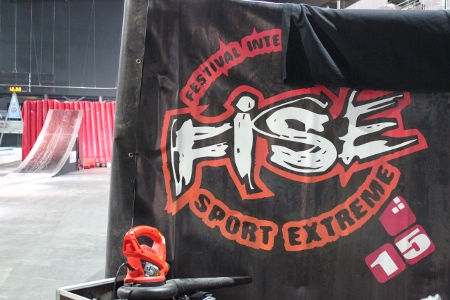 Si l'on en croit la réglementation en vigueur qui avait vu Taïg Khris s'emparer du titre auparavant, Chris Haffey a battu le record du monde de saut en longueur en patins à roulettes, vendredi soir à 22h42, heure de Marseille. Quelle que soit votre opinion sur ce type d'événements ou la validité de ce record, il ne fait aucun doute que c'était un moment important dans l'histoire du patin.
According to the same regulations that have allowed Taïg Khris to hold that title before, Chris Haffey broke the world's record for the longest jump on a pair of blades on Friday night, 10:42PM in Marseille. Whatever your opinion may be on such an event or the validity of said record, there is no doubt that it was quite an interesting moment in Blade history.
En savoir plus
71 commentaires
Tags: Air FISE , big air , Chris Haffey , Dr. Gonzo , Marseille , megaramp , world record