Par Frenchyfries, mardi 7 décembre 2010 à 15:44 ::: 7295 fois lus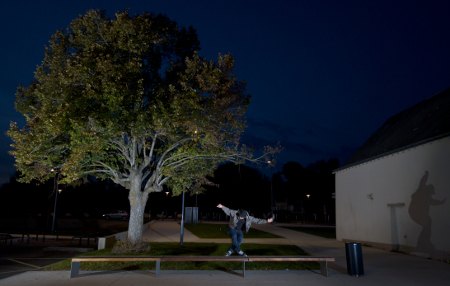 C'est peut-être parce qu'il est mon colocataire, et que dans ses mains réside le pouvoir de me chasser de la maison. Ou bien ça pourrait être dû au fait qu'il est plutôt bon sur une paire de patins à roulettes, et que c'est toujours agréable de rouler avec lui... Quelle qu'en soit la raison, aujourd'hui je suis heureux de vous présenter le dernier edit de Maxime Kind.
It might be due to the fact that he is my roommate, and in his hands lays the power to kick me out of the house. Or it might be solely due to the fact that he is pretty good at this rollerblading thing, and someone it's always fun to roll with... Whatever the reason may be, today I'm glad to bring Maxime Kind's latest edit.
En savoir plus
64 commentaires
Tags: 2010 , Kinder , Le Seize , Maxime Hillairaud , Maxime Kind , Tours