Par Frenchyfries, jeudi 22 juillet 2010 à 16:07 ::: 5173 fois lus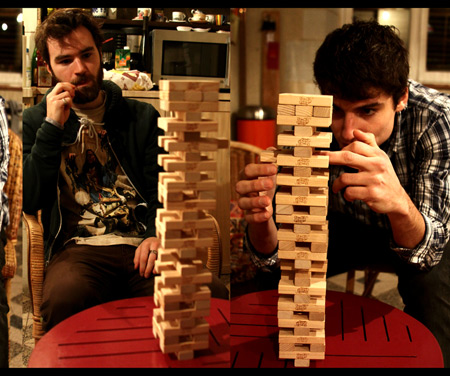 Il semblerait qu'il soit difficile de filmer des images avec Matthieu Dosso, tout du moins sur le sol français.
Le dernier profile que nous avions diffusé sur ce site
rassemblait des images filmées à travers la Californie, et aujourd'hui notre correspondant à Montréal Sylvain « Sushi » Chaussée vous propose ce montage datant de la visite de Matthieu au Canada en 2009.
It seems like it's really hard to get some footage of Matthieu Dosso, at least on French soil.
Last profile of him we featured on this very website
was filmed in California for the most part, and now our correspondant in Montreal Sylvain « Sushi » Chaussée brings us this edit featuring clips filmed during Matthieu's trip to Canada back in 2009.
En savoir plus
794 commentaires
Tags: 2009 , Canada , Matthieu Dosso , profile , Sushi20 , Sylvain Chaussée