Par Frenchyfries, dimanche 8 mai 2011 à 17:32 ::: 7751 fois lus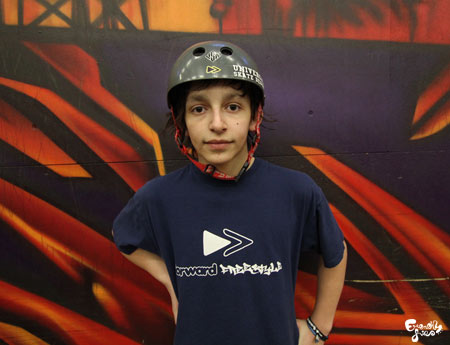 Si vous avez passé un peu de temps sur les patins, vous avez peut-être remarqué quelques changements dans la façon dont vous roulez, dans la façon dont vous concevez cette activité également. Ça n'est pas vraiment devenir vieux, simplement murir et évoluer en même temps qu'un sport qui est véritablement devenu notre. C'est aussi pour ça qu'il est si appréciable d'assister à l'apparition de nouvelles têtes aux jambes fraîches !
If you've been blading for a while, you might have noticed some changes in the way you skate, and the way you think about it, too. It's not really a matter of getting old, just maturing and evolving with a sport that truly became a part of us. That is also why it so great to see young folks coming up and stepping up the plate skating wise !
En savoir plus
799 commentaires
Tags: Fabio Soares , Halle de Glisse , Lille , support , young blood