Par Frenchyfries, dimanche 30 mars 2008 à 00:13 ::: 9170 fois lus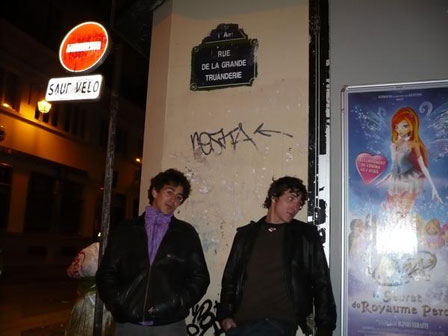 A Lyon, apprendre le patin à roulettes peut être compliqué, parfois. Ce que je veux dire, c'est qu'il faut être solide pour survivre à l'Ecole de Foch, et à l'enseignement sous forme de taille verbale prodigué par des anciens tels Nicolas Bellini ou Thomas Pfluger.
Growing up skating in Lyon can be hard, sometimes. I mean, you have to be tough to survive the "School of Foch", and the harsh comments of masters like Nicolas Bellini or Thomas Pfluger.
En savoir plus
76 commentaires
Tags: bodchoy , French , frenchyfries , Louis Vilar , Lyon , mandron , montage , Profile , Quentin Mandron , roller , rollerskating , street