Par Todobai, lundi 15 décembre 2008 à 09:48 ::: 8594 fois lus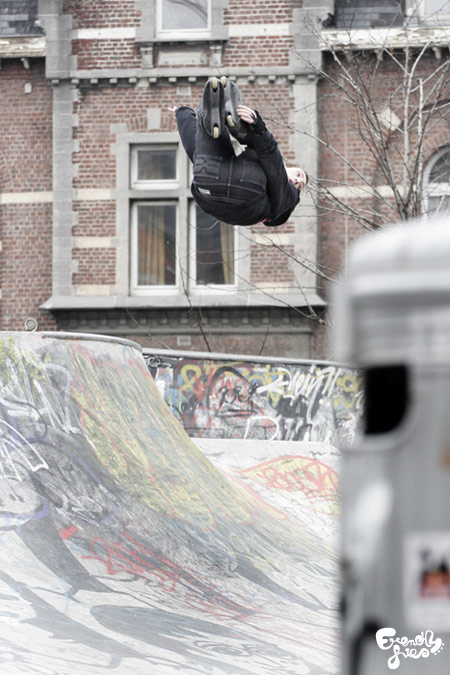 La dernière fois que j'ai eu l'occasion de passer un peu de temps avec Clément Milot, on campait dans le park de Muelhausen, essayant de survivre dans le froid de la nuit allemande, et aux fous furieux imbibés de l'Afterclash. C'était juste le début de l'année pour Clément, et il semble que 2008 lui a été largement favorable.
Last time I got to spend some time with Clément Milot, we were both camping in Muelhausen's skatepark, trying to survive the cold German night, and some crazy drunken people from the Afterclash. That was just the beginning of th year for Clément, and it seems like 2008 has been quite a good year to him.
En savoir plus
123 commentaires
Tags: bercy , clement milot , Ground control , milot , Nimh , Nomades skateshop , Roller , rollerblading , third impact , victeam , victeamprod