SUPPORT : CREATE ORIGINALS - WINTERCLASH INSERTS
Par Frenchyfries, mardi 9 février 2010 à 13:29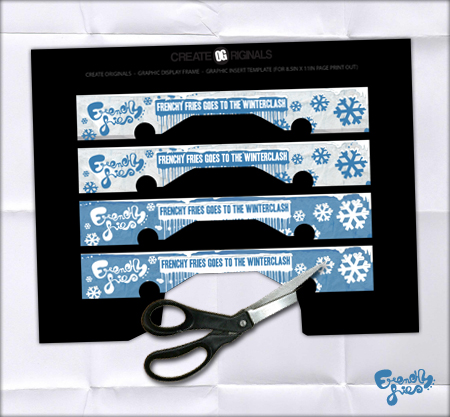 Pour fêter l'arrivée d'Alex Broskow et Chris Farmer dans le
pro team Create Originals
, et l'imminence de cette édition 2010 du Winterclash, voici un petit cadeau de la part de Frenchy Fries pour représenter à Berlin !
To celebrate the addition of Alex Broskow and Chris Farmer to the
Create Originals pro team
, and the now imminent 2010 edition of the Winterclash, here's a little gift from us folks at Frenchy Fries for you to rock out in Berlin !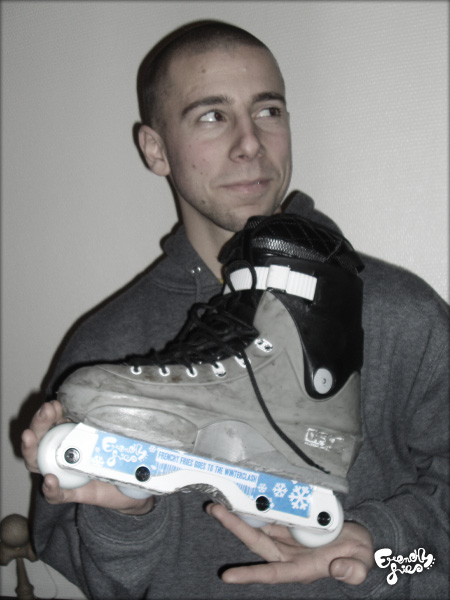 Cette fois nous avons échangé notre chère couleur verte pour le look traditionnel en blanc et bleu du Clash, et comme les pièces bleues semblent être le dernier élément à la mode de bien des paires de patins, ces nouveaux inserts devraient s'accorder à merveille avec votre nouveau custom !
This time we traded our legendary green color for the original white and blue look of the Clash, and seeing as blue skate parts have been the latest trendy addition to many setups, it seems like these new inserts will match your custom boots quite nicely !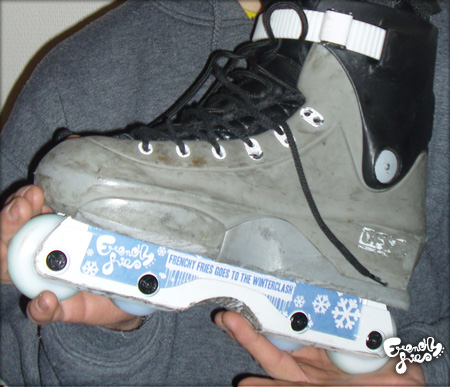 Alors si vous voulez soutenir Frenchy Fries et le
Winterclash
, et vous la donner avec vos platines Create Originals, voici les parfaits inserts pour vous ! Vous pouvez les
télécharger en cliquant ici
. Par ailleurs, restez branchés, nous aurons bientôt de nouveaux designs et inserts juste pour vous !
So if you want to support Frenchy Fries and the
Winterclash
, and look fresh on a cool pair of Create Originals frames, here are the perfect inserts for you ! You can
download these by clicking right here
. Also, stay tuned for more designs and inserts, there will be many more coming soon !
Partager sur Facebook