Par Frenchyfries, lundi 28 juin 2010 à 15:18 ::: 9097 fois lus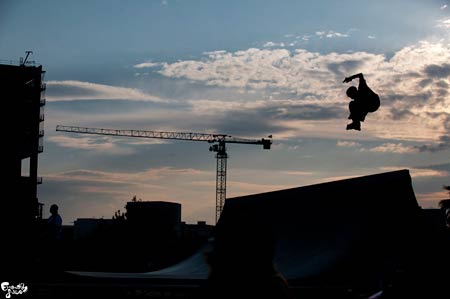 Une fois encore, le FISE s'est avéré être une incroyable réunion de talents, non seulement sur l'aire de street, mais aussi derrière l'objectif de nos photographes et amis. Grâce à leur incroyable travail, nous sommes fiers de vous présenter aujourd'hui ce report sur la 14ème édition du FISE. Un succès, sans nulle doute, qui ravive aussi notre impatience. Vivement l'année prochaine !
Once again, the FISE proved to be an incredible reunion of talents, not only on the course, but also behind the lens of our photographers and friends. Thanks to their amazing work, today we are proud to present our report on the 14th edition of the FISE. Another great one for sure, now I can't wait for next year !
En savoir plus
279 commentaires
Tags: 2010 , AL , Anthony Finocchiaro , Aurélien Laurent , Dominic Swagemakers , FISE , Greg Mirzoyan , Samsofy