Par Frenchyfries, lundi 25 janvier 2010 à 11:51 ::: 11110 fois lus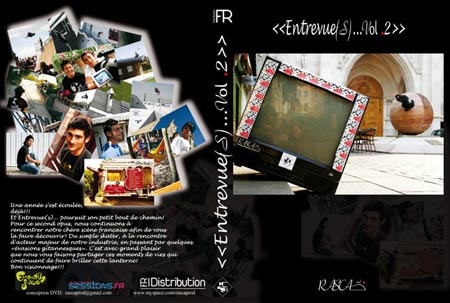 Comme vous avez sans doute pu le voir sur de nombreux sites au cours des derniers jours, Rasca Prod vient de mettre en ligne
le trailer
du second volume de leur série intitulée Entrevue(s). Ce que les images ne vous diront pas en revanche, c'est en quoi consiste véritablement ce projet, c'est pourquoi nous avons choisi de vous en dire plus ici-même !
As most of you may have seen on several websites in the past days already, the Rasca Prod people just released the
first trailer
for the second issue of their video series, entitled Entrevue(s) Vol.2. As good and entertaining as it is though, it may not tell you much about the actual project, so here we are to tell you everything about this exciting project !
En savoir plus
88 commentaires
Tags: Charly Correia , Denis Gul , Entrevue(s) , Etienne Ramousse , Julien Cudot , Martin Demay , Mathieu Heinemann , Rasca , Roman Abrate