Par Frenchyfries, jeudi 10 novembre 2011 à 16:11 ::: 11323 fois lus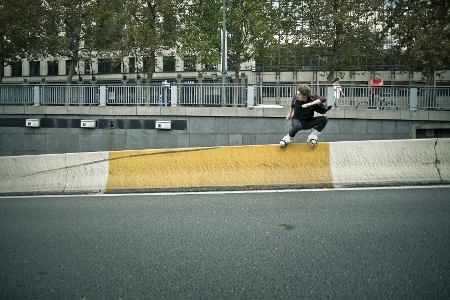 Nous vous avons présenté il y a maintenant quelques semaines notre vidéo sur l'Embrouille Sur Le Bitume:
brève mais savoureuse
, y manquaient cependant certains moments de la journée. Grâce à notre photographe & ami Mathieu Hennebert, voici à présent un reportage complet, pour vous assurer n'avoir rien manqué de cette journée un peu spéciale!
A couple of weeks ago, we ran a video report on the Rumble On The Macadam session in Brussels:
short but sweet
, it didn't nearly cover everything that went on that day though. Thanks to photographer & friend Mathieu Hennebert, here's an extended report on that particular day, so you can make sure you didn't miss anything!
En savoir plus
4 commentaires
Tags: Bruxelles , Embrouille Sur Le Bitume , Mathieu Hennebert , Rumble On The Macadam