Par Frenchyfries, jeudi 4 mars 2010 à 18:35 ::: 31025 fois lus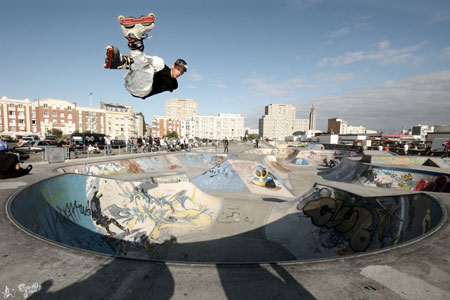 2009 est bien loin à présent, et il est grand temps de se préparer pour le summer tour 2010 de Frenchy Fries, qu'il soit à nouveau baptisé « Pool & Pull » ou non. Comme un souvenir des bons moments passés pendant cette première édition, et un aperçu de ce à quoi vous pouvez vous attendre pour notre prochain tour Européen, voici un best of des meilleurs clichés d'AL, choisis et commentés par lui-même. À la votre, restez branchés pour la prochaine édition !
2009 is long gone, and it's now time to get ready for Frenchy Fries 2010's summer tour, whether it will be called « Pool & Pull » again or not. As a reminder of the good times we had on the first edition, and as a little preview of what you can expect for the next Euro tour, here's a selection of AL's best shots, picked up and commented by himself. Enjoy, and stay tuned for the next edition !
En savoir plus
159 commentaires
Tags: AL , Aurélien Laurent , best of , Frenchy Fries , Maxime Kind , Pool & Pull