Par Frenchyfries, jeudi 17 novembre 2011 à 13:42 ::: 9203 fois lus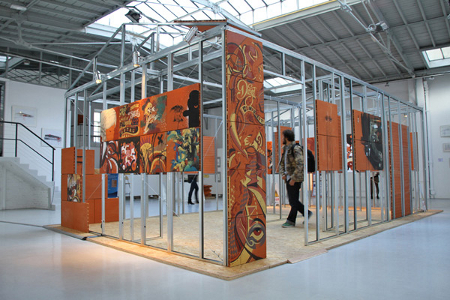 9ème Concept : vous ne connaissez peut-être pas le nom, mais vous avez très certainement été exposés au travail de ce collectif d'artistes. Que ce soit dans les rues de votre ville, ou bien sur les canettes d'une bière parfumée aux souvenirs adolescents au cours du FISE, ils sont actifs depuis plus de 20 ans, et ne sont pas prêts de s'arrêter.
9ème Concept : you might not be familiar with the name, but chances are you've been exposed to the work of this collective anyway. In the streets of your city, or on some teenage flavored beer cans during events like the FISE, they've been active for over 20 years now, and show no sign of slowing down.
En savoir plus
65 commentaires
Tags: 9ème Concept , Jerk 45 , Ned , Permis de Construire , Stéphane Carricondo