Par Frenchyfries, jeudi 17 juin 2010 à 22:57 ::: 4979 fois lus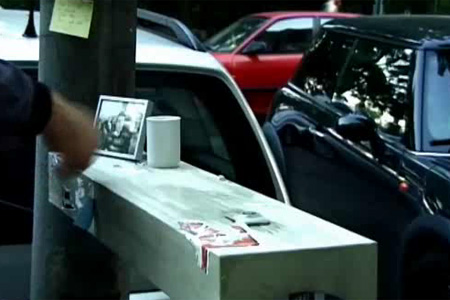 Dans ce merveilleux et coercitif univers qu'est la Cité, il existe depuis longtemps des groupes d'hommes et d'artistes recherchant de nouvelles voies, de nouvelles utilisations à ce qui est communément admis, et ainsi s'approprier réellement leur espace de vie, de travail, d'amour... Dans ce petit article, vous retrouverez quelques exemples d'œuvres artistiques récentes qui visent à atteindre ce même but. Bonne lecture !
In this great coercive world that is the City, for the longest time many groups of people and artists have tried to find other ways, other uses to what's commonly admitted, and thus truly make the place they live in, work, love... Their own. In this article, you will find some examples of recent artistic activity that's aiming at this very goal. So read on !
En savoir plus
88 commentaires
Tags: espace urbain , graphisme , Niels Volkman , réappropriation