Par Frenchyfries, jeudi 25 mars 2010 à 18:43 ::: 3685 fois lus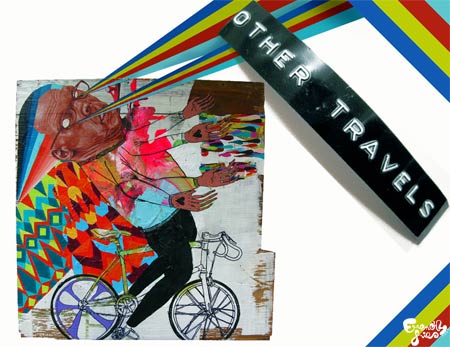 Partir en road trip a vélo a longtemps été une des passions du crew Frenchy Fries et ses affiliés. Quitter Lille pour rejoindre Montpellier à vélo pour le FISE, ou encore abandonner la France pour aller goûter les kebabs à Istanbul (Turquie), il y a d'innombrables histoires qui restent à raconter. Mais cette fois-ci,
Erik Burke
va encore plus loin... Et toujours à vélo !
For a long time, road tripping on a bike has been one of the Frenchy Fries affiliates' favorite hobby. From biking all the way down from Lille to Montpellier for the FISE, or travelling from France to Istanbul, Turkey, just to check out the local kebabs, there are countless stories to be told. But this time,
Erik Burke
takes things to a whole new level !
En savoir plus
5 commentaires
Tags: bicyles , biking , Copenhagen , Erik Burke , Lisbon , Other , street art , Troy Lovegates