Par Frenchyfries, lundi 22 février 2010 à 22:50 ::: 3027 fois lus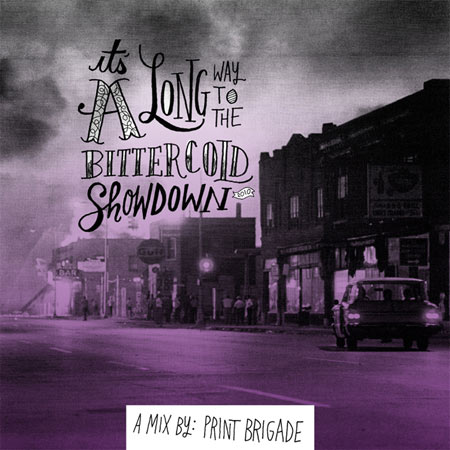 Chaque année, à l'approche du Bitter Cold Showdown, le staff de
Print Brigade
travaille dur pour proposer toute une série d'objets exclusifs à l'occasion de cet événement. 2010 ne m'aura pas fait mentir, puisque pour célébrer le 10ème anniversaire du contest ils ont encore une fois dépassé toutes les attentes !
It seems like every year, as we get closer to the BCSD, the great folks at
Print Brigade
work extra hours to bring you some exlusive items for the event. So far, 2010 didn't disappoint as they deliver more stuff than ever to celebrate the contest's 10 years anniversary !
En savoir plus
un commentaire
Tags: art , Bitter Cold Showdown , Chris Piascik , design , exclusive mix , I Still Rollerblade , Jamie Murrett , music , Print Brigade