Par Frenchyfries, mardi 20 octobre 2009 à 12:40 ::: 10443 fois lus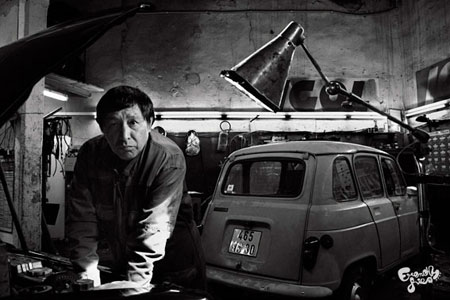 Guillaume Martial est un jeune photographe, doué et tout dédié à son art, originaire de Caen et vivant actuellement à Montpellier. Il est aussi un patineur de la vieille école (il avait par exemple assuré la réalisation de la vidéo Normande Brut de Pomme), qui ne manque pas une occasion d'enfiler une paire de skates pour rouler avec ses amis, ou simplement se balader à travers les rues de la ville.
Guillaume Martial is a talented photographer, dedicated to his art, originally from Caen and currently residing in Montpellier. He also happens to be an old school rollerblader (for instance, he produced the rolling DVD Brut de Pomme out of Normandy), who never misses a chance to strap on a pair of blades and shred with his friends, or just cruise throughout the city streets.
En savoir plus
98 commentaires
Tags: A La Barak , exposition , Guillaume Martial , Le Petit Garagiste , O2 , photographie