PHOTOS : MONTRE LIVINGSTON & THE GANG IN PARIS
Par Frenchyfries, mercredi 12 octobre 2011 à 11:22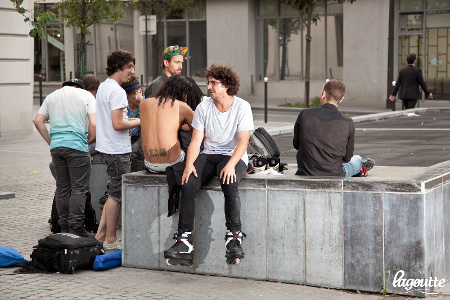 Avec un pro-skate tout fraîchement sorti et une tournée d'un mois à travers l'Europe, Montre Livingston n'avait d'autre choix que de faire étape à Paris pour y rouler les rues de la capitale avec le gang, amassant ainsi pas mal d'images. En voici quelques unes, capturées en direct et présentées aujourd'hui par notre photographe et ami
Thibaut Vankemmel
!
With a freshly released pro-skate and a month long tour in Europe, Montre Livingston had no choice but to stop in Paris to shred the streets of the city with the gang, and come up with some great content in the process ! Here is some of it, captured on the spot and brought to you by photographer and friend
Thibaut Vankemmel
. Enjoy !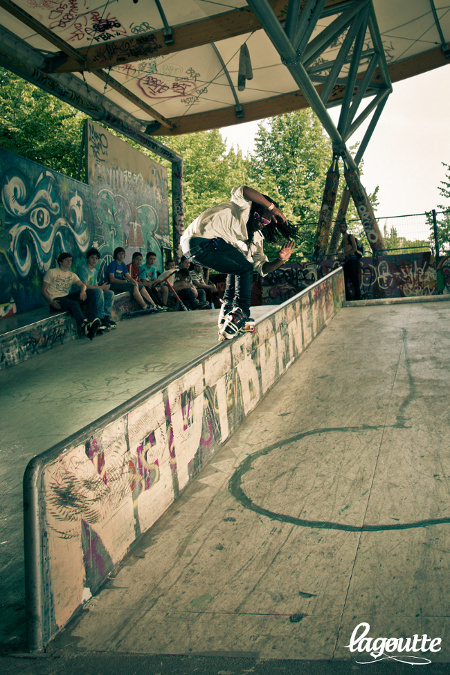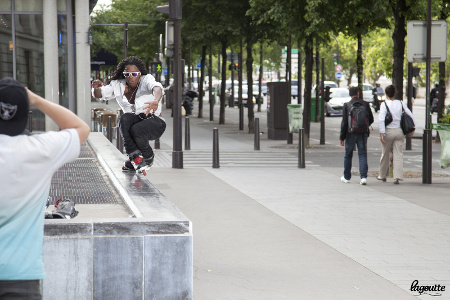 Montre s'est offert une jolie aventure en Europe. Parfois rock star, parfois gitan, il a traversé le continent en solo, rencontrant les locaux, découvrant des événements tels que le Roskilde Festival au Danemark, et s'offrant le podium de compétitions comme le NASS en Angleterre. Paris était une autre part de gâteau, et il en a mangé à sa faim !

Montre lived quite an experience while in Europe. Half rock star, half gipsy, he traveled all over the place all by himself, meeting with the locals, attending crazy events like the Roskilde festival in Denmark, or placing high in comps like NASS in the UK. Paris was just another piece of the cake, and 'Tre definitely had his fair share !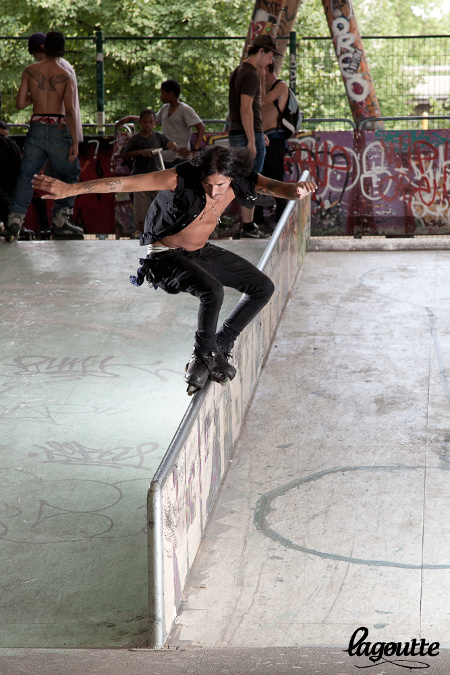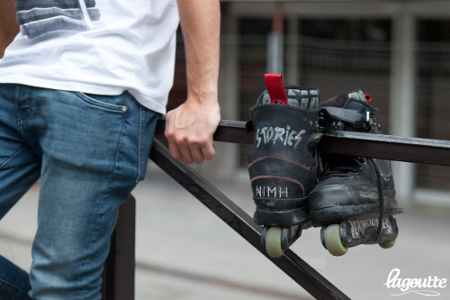 Jey McFly est un animal, un personnage, un maniaque. A l'heure qu'il est, il pourrait tout aussi bien être en trip à l'autre bout du monde, que derrière les barreaux quelque part. Dans tous les cas, c'était un plaisir que de l'avoir avec nous à Paris, où il a formé un duo inattendu avec Montre, et lui a même fait son premier tatouage au cours d'une folle nuit à Pigalle.

Jey McFly is an animal, a character, a maniac. Right now, he might as well be tripping on the other side of the planet, or locked up in jail somewhere. Anyway, it was a blessing to have him with us in Paris, as we formed quite an unexpected pair with 'Tre, and even gave him his first tattoo ever on his first night in Pigalle.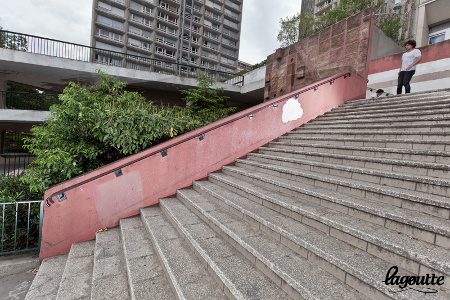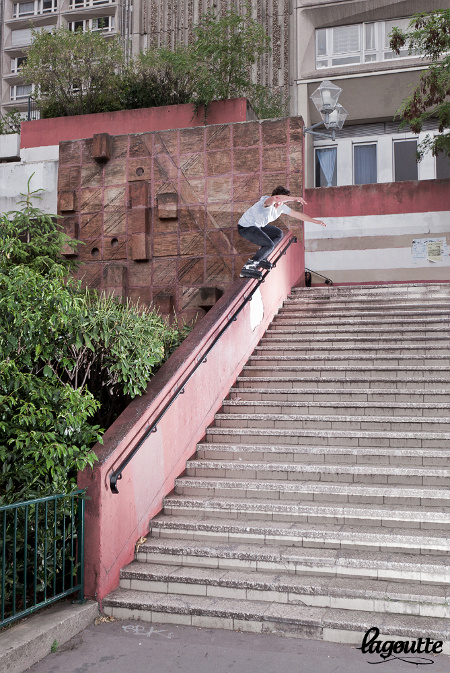 Louis Vilar est une machine de guerre. Il a profité à fond de chaque minute où il a pu s'éloigner de son travail, roulant avec son style et sa consistance habituels. Après deux chutes sévères qui l'ont finalement décidé à utiliser un peu de wax, il rentre sans rechigner ce back royale sur un bon vieux curb bien rapeux.

Louis Vilar is a powerhouse. He took advantage of every minute he could take off of work, and skated with his usual style & consistency. Here he masters this beastly ledge with a back royale, after two harsh falls finally convinced him the gritty old spot could do with a little wax !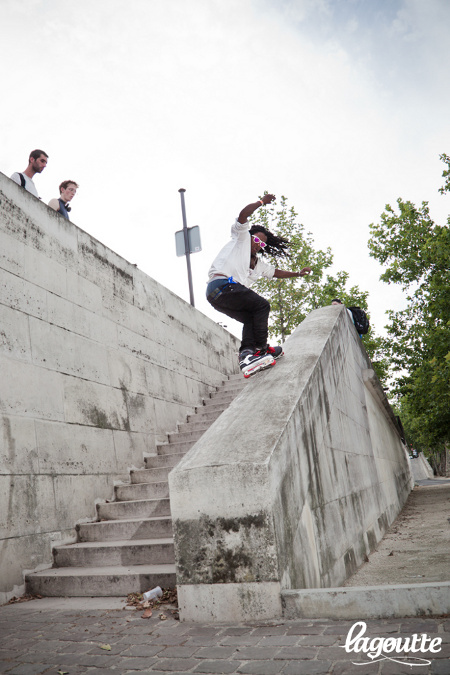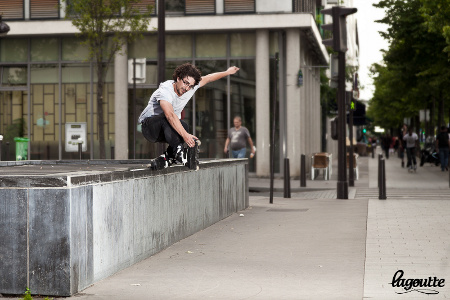 Respectivement originaires de Charlotte (NC) et Lyon (69), Montre & Louis ont représenté leur sponsor dans les rues de Paris, un grand sourire sur le visage quel que soit le spot qu'on leur propose. Une nouvelle preuve que cette équipe à la géographie variable ne connait pas de frontière !

Originally from Charlotte (NC) and Lyon (69), Montre & Louis represented their boot sponsor in the city of Paris, both with a smile on their face, no matter what spot they were put in front of. Another proof such a diverse and international team knows no borders !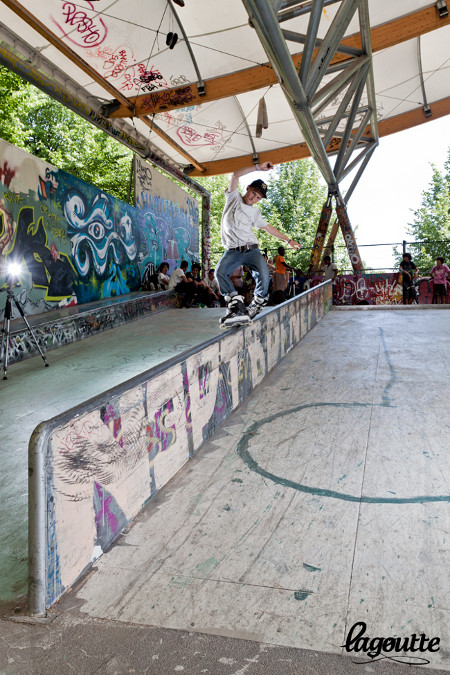 Credits : all pictures by Thibaut "Lagoutte" Vankemmel, team work by Frenchy Fries.