KULTURE : BLAKROC ROCKING OUT OF THE BLUE
Par Frenchyfries, samedi 13 mars 2010 à 07:01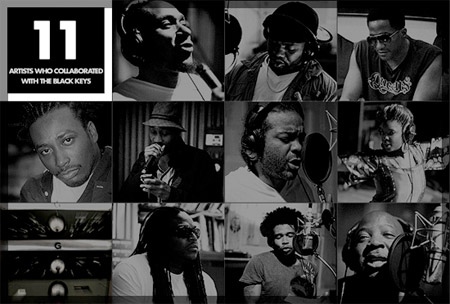 Je ne suis vraiment pas à la page en ce qui concerne les sons à la mode ces temps-ci, puisque je ne regarde pas la télévision ni n'écoute la radio. Cependant je sais reconnaître la bonne musique quand j'en ai l'occasion, et par un heureux coup du sort j'ai eu la chance de tomber sur ce projet expérimental baptisé
Blakroc
. Vraiment chanceux en réalité !
I'm really out of the loop when it comes to what's « hip » in the music game these days, as I barely watch TV nor listen to the radio. However I can recognize good music when I hear it, and I was lucky enough to get my hands on that experimental project entitled
Blakroc
by some sort of hazard. Really lucky indeed !
Enregistré à l'ancienne, cet album a été initié par la rencontre de Damon Dash et du duo qui forme
les Black Keys : Dan Auerbach & Patrick Carney
. Après avoir enregistré avec Jim Jones (que je connaissais surtout pour être le cerveau derrière la clique Dipskate), et suite à une intervention spontanée de Mos Def, d'autres artistes comme Raekwon, RZA, Q-Tip, ou Pharoahe Monch ont aussi apporté leur contribution, et après 11 jours d'enregistrement l'affaire était entendue.
Recorded the old-school way, this album was initiated by the encounter of
Damon Dash and Dan Auerbach & Patrick Carney from the Black Keys
. After recording a song with Jim Jones (whom I only knew for being the mastermind behind the Dipskate thing) and a spontaneous intervention by Mos Def, more artists like Raekwon, RZA, Q-Tip, or Pharoahe Monch all showed up, and after 11 days in the studio the whole album was done.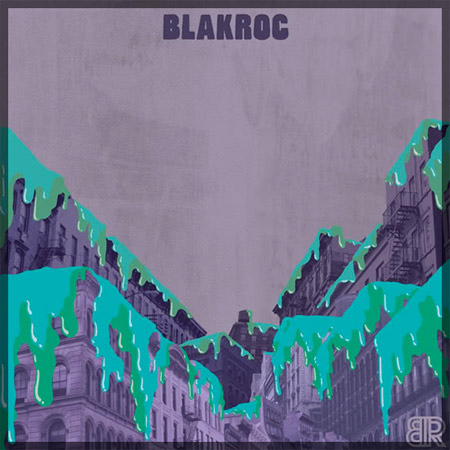 Qu'il faille appeler cela de la soul, du hip-hop, du rock ou bien du blues, je ne saurais dire puisque je ne suis pas vraiment bon avec les étiquettes. Mais le mélange de tout ça est vraiment plaisant ! Plus que de simples beats, des morceaux soigneusement élaborés par les musiciens des Black Keys permettent aux chanteurs de poser leurs textes avec un sérieux flow, et une atmosphère profonde accompagne l'ensemble du projet.
Whether you want to call it soul, hip-hop, rock & roll or blues, I wouldn't know as I'm not too good at branding music either. But the whole thing mixed altogether sounds good for sure ! More than simple beats, elaborate tunes by the Black Keys musicians allow for the many singers to lay down their lyrics with some serious flow, and a deep atmosphere surrounds the whole project.
BlakRoc Trailer from Creative Control on Vimeo.
Cela fait trois mois que j'écoute cet album en boucle, et ses chansons m'ont accompagné sur mon Ipod mental pendant de nombreuses sessions. Si vous n'en avez pas encore eu l'occasion, vous devriez certainement faire vos propres recherches sur le Net, ou bien acheter le disque et soutenir une expérience musicale étonnante !
I've been listening to this album on repeat mode for the past 3 months, and it's been playing on my mental Ipod during several sessions too. If you haven't had a chance yet, you should definitely look for that one up on the Internet or purchase the actual CD and support such an outstanding experience !
Partager sur Facebook