KULTURE : PRINT BRIGADE'S WAY TO THE BITTER COLD
Par Frenchyfries, lundi 22 février 2010 à 22:50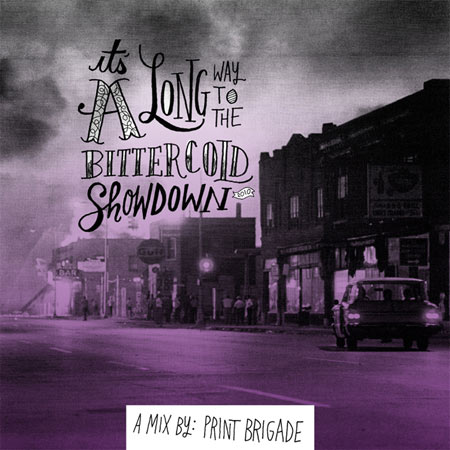 Chaque année, à l'approche du Bitter Cold Showdown, le staff de
Print Brigade
travaille dur pour proposer toute une série d'objets exclusifs à l'occasion de cet événement. 2010 ne m'aura pas fait mentir, puisque pour célébrer le 10ème anniversaire du contest ils ont encore une fois dépassé toutes les attentes !
It seems like every year, as we get closer to the BCSD, the great folks at
Print Brigade
work extra hours to bring you some exlusive items for the event. So far, 2010 didn't disappoint as they deliver more stuff than ever to celebrate the contest's 10 years anniversary !
Après avoir proposé chaque année des éditions limitées de leur fameux tee-shirt « I Still Rollerblade », la toute dernière version devrait être officiellement présentée au cours des toutes prochaines heures. N'attendez pas une minute si vous voulez le votre, je suis bien placé pour savoir que le stock s'épuise bien trop vite !
After releasing limited editions of their infamous « I Still Rollerblade » tee-shirt over the past years, the latest version should be released in a new colorway within the next hours or so. Don't waste a minute if you want to get one for yourself, I for one know those don't last very long !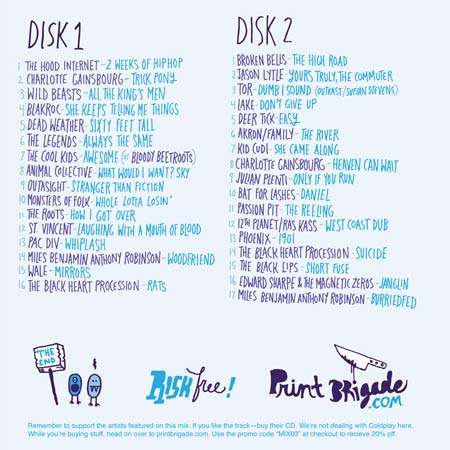 Cependant, ce qui les sépare réellement des autres compagnies, c'est cette mixtape qu'ils préparent tout spécialement pour l'événement. Après avoir créé un disque de compilation l'année dernière, intitulé « It's a long way to Bitter Cold », ils frappent de nouveau avec ce
double album que vous pouvez télécharger gratuitement ici
, pour écouter sur la route du Michigan... Et au retour !
However, what really sets them apart from other brands is this mixtape they release specifically for the event as well. After creating a one disc compilation last year entitled « It's a long way to Bitter Cold », they strike again with
a double mixtape you can download here for free
, to listen on the way to Michigan... And back !
Faites donc un tour du côté du stand
Print Brigade
au cours du Tradeshow, profitez-en pour rester frais avec de nouvelles fringues, et faites du bien à vos oreilles avec un mix éclectique, que ce soit au volant de votre voiture, en route pour l'événement, ou bien en roulant le park et fêter dignement le 10ème Bitter Cold Showdown !
Make sure to check out the
Print Brigade
booth at the Tradeshow, cop yourself some fresh new clothes and art, and keep your ears entertained with a cool and eclectic soundtrack, be it while you're riding your car to the event, or just riding the park and having a great time at the 10th annual Bitter Cold Showdown !
Partager sur Facebook