Par Frenchyfries, samedi 31 octobre 2009 à 14:51 ::: 8746 fois lus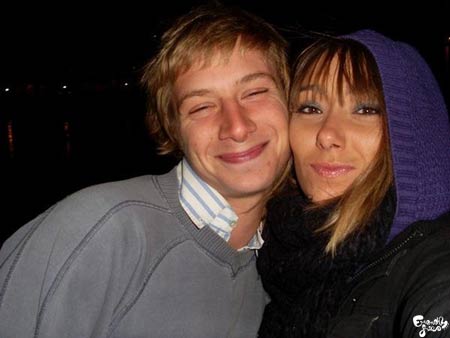 27 Septembre 2009, vingt-cinquième automne d' Orphée Bristow, une rampe de lancement dans la cuisine (Antoine Erimian, artisan menuiser et bureaucrate d'études), un plaquage digne des Compagnons les plus qualifiés (Quentin Mandron, Farside Crash, Antoine et moi même), ainsi qu'une barre. Voila ce qui a ramené chez nous quelques curieux qui se demandaient ce qu'il allait bien pouvoir arriver au Cent Seize.
September 27th 2009, Orphée Bristow's 25th birthday, a launch ramp in our kitchen (courtesy of Antoine Erimian, carpenter, wood carver and architect), the floor all covered in wood too thanks to some quality work (Quentin Mandron, Farside Crash, Antoine and myself), and a grindable couch to top it all off. This is what got some curious minds to pay us a visit at the One Sixteen, all wondering what kind of madness would unfold.
En savoir plus
527 commentaires
Tags: Bruxelles , Home Contest , Orphée , Rémy Meister