Par Frenchyfries, vendredi 11 mars 2011 à 14:56 ::: 2744 fois lus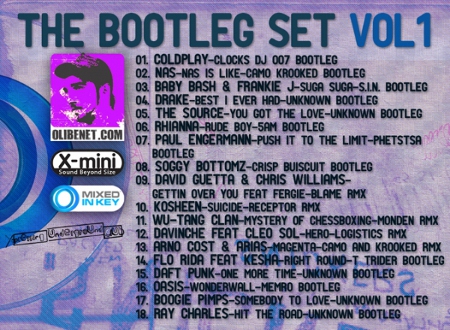 Si vous pratiquez le patin à roulettes de ce côté-ci de l'océan, il y a des chances que vous connaissiez
Oli Benet
. Souvent perçu comme le porte-parole de Conference sur les forums, Oli est en fait le manager et coordinateur pour l'agressif. Et que fait-il quand il n'est pas occupé à sauver le roller? Et bien, il fait de la musique.
If you're familiar with blading on this side of the Ocean the chances are you've heard of
Oli Benet
already. Often perceived as the Conference frontman and their spokesperson on the messageboards, Oli is actually the manager & coordinator for aggressive. And what does he do when he's not busy saving rollerblading? Well, the man makes music.
En savoir plus
10 commentaires
Tags: Barcelona , Bootleg series , D&B , DJ , drum'n'bass , Oli Benet