SUPPORT - SUMMERCAEN : ANNOUNCEMENT & PICTURES
Par Frenchyfries, samedi 12 juin 2010 à 13:56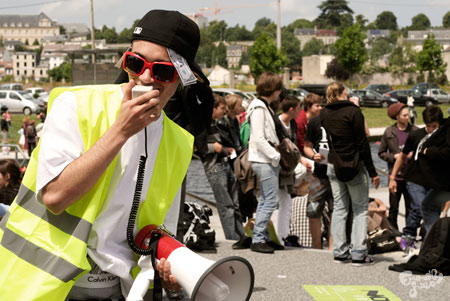 En dépit d'une météo incertaine, le calendrier semble catégorique sur ce point : l'été est de retour ! Voici venir le temps des après-midi au bord des piscines, des sessions tardives, des grillades au barbecue, des filles peu vêtues, et de beaucoup de bons moments en perspective ! Et une fois encore, le
Summercaen
semble être l'événement idéal pour marier tous ces éléments, dans la joie et la bonne humeur !
Despite the unpredictable weather, the calendar is quite affirmative : summer is back again ! It's time for pool parties, late sessions, BBQ & grills, bikini girls, and lots of fun all over again ! And again, the
Summercaen street contest
seems to be the perfect event for bringing all these elements together, and share one hell of a good time !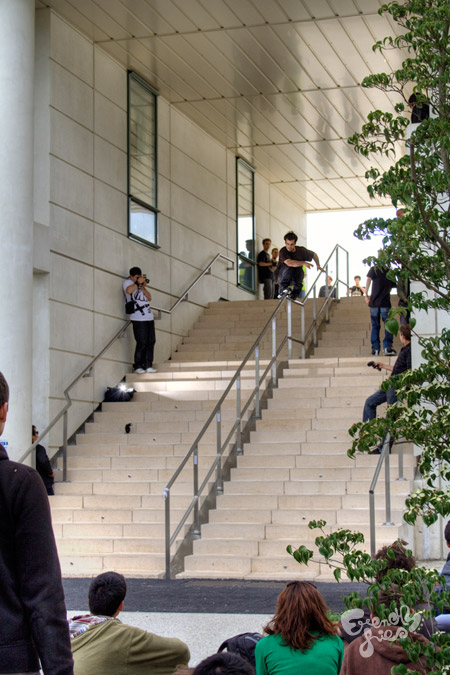 Lilian Puisset takes it easy with a chill soul grind on last year's final spot.
Pour la troisième année, la compétition prendra ses quartiers dans la ville de Caen, et sera l'occasion pour les troupes de se rassembler pour une bonne tranche de rigolade. Organisé par le non moins rigolo Paul Ameline, avec beaucoup de bonne volonté et de gros sponsors cette année, le
Summercaen
devrait à nouveau célébrer une édition réussie !
For the third year in a row, the competition will take place in the city of Caen, and bring the rollerblading troops together in a not-so-serious manner. Fun and entertaining, it is brought to you by the one and only Paul Ameline, and with a strong dedication and bigger sponsors this year, it should be another successful
Summercaen
edition !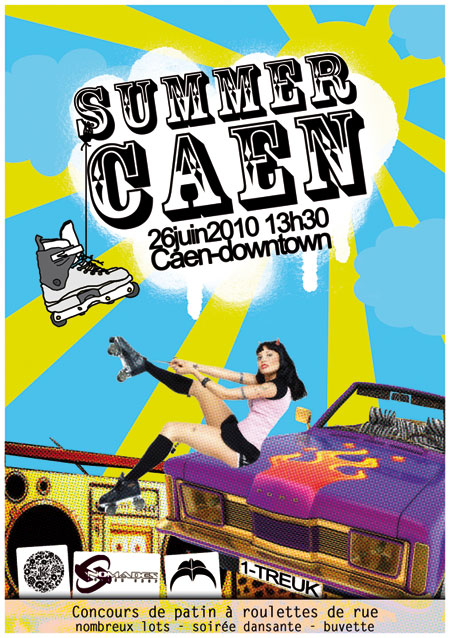 Quand vous aurez fini d'admirer les clichés de notre
ami et photographe AL
, réalisés l'année dernière, profitez-en pour consulter le flyer ci-dessus et faire en sorte de vous rendre à Caen ce 26 Juin prochain. En ce qui me concerne, je ferai de mon mieux pour venir profiter du soleil de l'été avec vous au
Summercaen
, 3ème du nom !
So once you're done enjoying the great pictures of last year's event by
photographer and friend AL
, you should check out the flyer above for more information, and make it a point to get your ass over to Caen on June 26th ! I sure will try my best to come and enjoy the hot summer with you people at the 3rd
Summercaen
contest !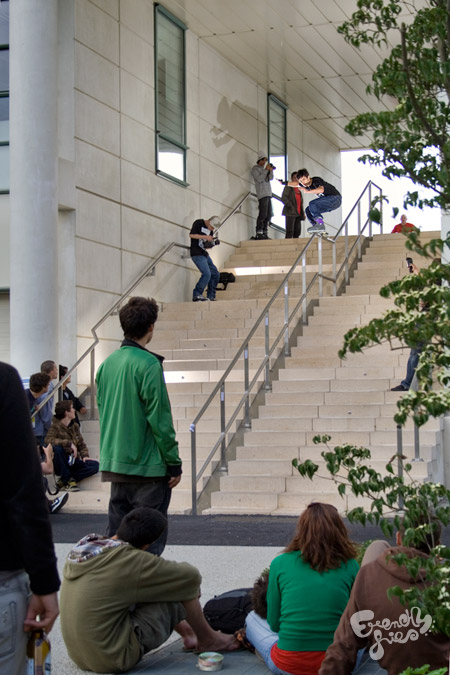 Adrien Clairaz doesn't chill that much and laces a not-so-easy half cab topsoul down the kinked beast.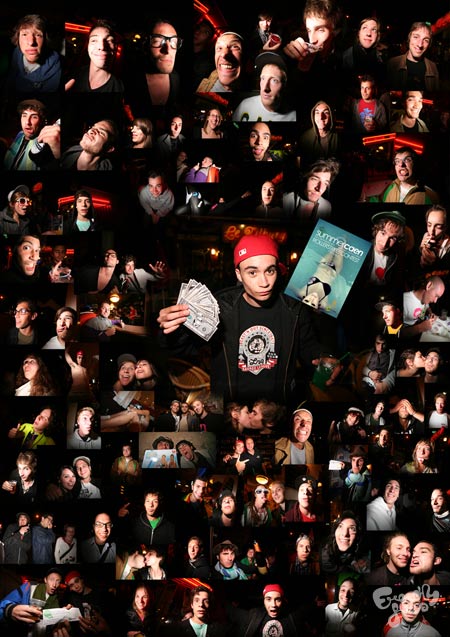 Credits : photography by Aurélien "AL" Laurent.