PHOTOS: MATTHIEU DOSSO'S PHOTOGRAPHY
Par Frenchyfries, vendredi 5 décembre 2008 à 09:58
Photo: Matthieu Dosso by Matthieu Dosso himself
Comme nous vous l'avions promis plus tôt dans la semaine, voici un nouvel article photo sur Frenchy, vous proposant cette fois-ci le travail de notre ami et supporter Matthieu Dosso. Si vous n'êtes pas encore familier avec ce nom, au moins savez vous à présent à quoi il ressemble avec cet autoportrait géant ! Encore que...
Just as we promised earlier this week, here we are with another picture post, this time featuring the work of our friend and supporter Matthieu Dosso. If you're still unfamiliar with the name, at least now you know what he looks like with this huge auto portrait ! Or maybe not...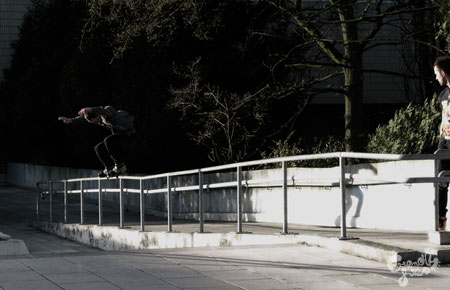 Photo: Benjamin Rossignol - backside royale - Villeneuve d'Asq (FR)
Si cette photo ne vous en dit pas assez, s'il subsiste encore trop de mystère concernant Matthieu, il s'agit du gangster que vous pourrez retrouver dans ce montage de Sylvain "Sushi" Chaussée,
juste ici
!
Mais revenons-en à nos moutons. Voici une collection de clichés d'une tripotée d'individus louches, dans un paquet d'endroits, qu'il s'agisse de portraits ou de photos d'action... Nous espérons que vous les apprécierez, bien qu'on n'y retrouve pas le soleil californien pour l'instant, puisque nous travaillons sur un nouvel article photo en ligne prochainement sur Frenchy, et que nous avons gardé les clichés pour illustrer le joli texte écrit par Camille-Antoine Donzel, le complice de Matthieu lors de leur tour du Nord au Sud de la Californie. Gardez les yeux ouverts !
If that picture is not enough, or too mysterious, Matthieu is the little thug lacing tricks in the edit by Sylvain "Sushi" Chaussée that we previously posted, and that you can check out
right here
!
But back on topic now. Here is a collection of pictures from a bunch of different people, in a bunch of different places, faces or action shots... Hope you enjoy it, even though there will be no sunny California this time, because we're working on another picture post to be featured on here soon, and we kept the shots to illustrate the nice text contributed by Camille-Antoine Donzel, Matthieu's partner in crime while touring Northern and Southern California. Keep your eyes open !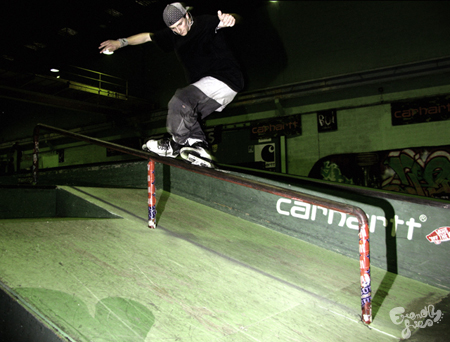 Photo: Alexandre "B-Nike" Cochennec - Savannah - Rouen (FR)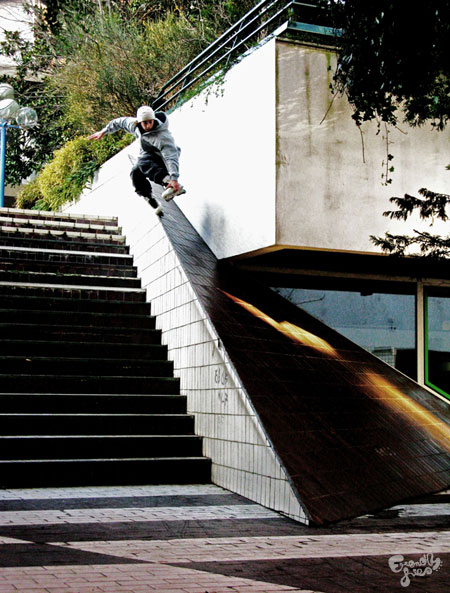 Photo: Clément Boucau - fishbrain - Javel (FR)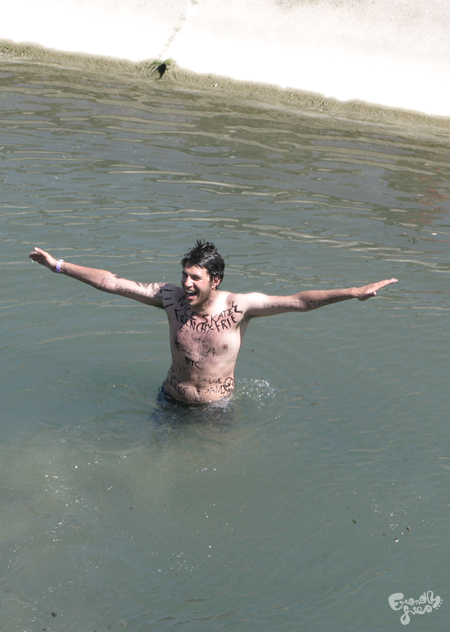 Photo: Farside Crash being Farside Crash, and supporting Frenchy Fries while avoiding the security at the FISE in Montpellier (FR)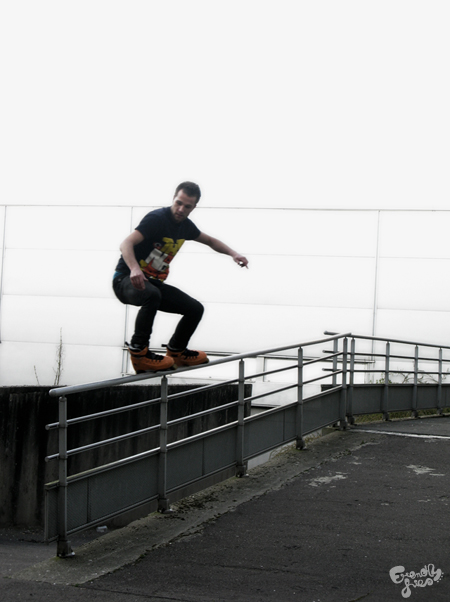 Photo: Anthony Gouillart - backside full torque - Villeneuve d'Asq (FR)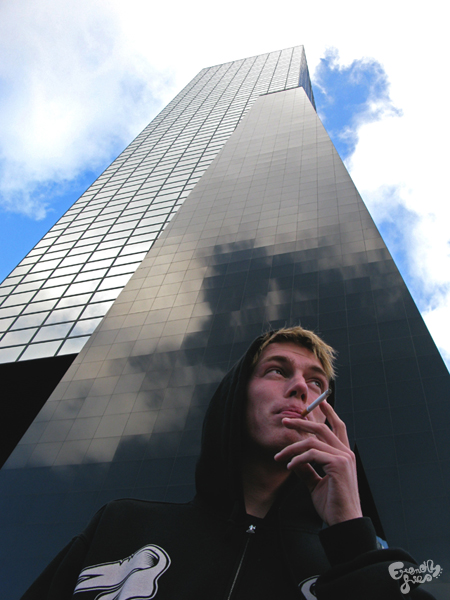 Photo: Alexis Sens - Rotterdam Centraal Station (NL)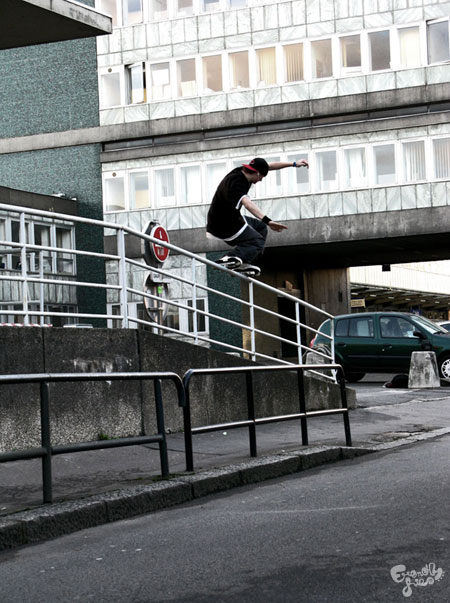 Photo: Alexandre "B-Nike" Cochennec - frontside full torque - Nantes (FR)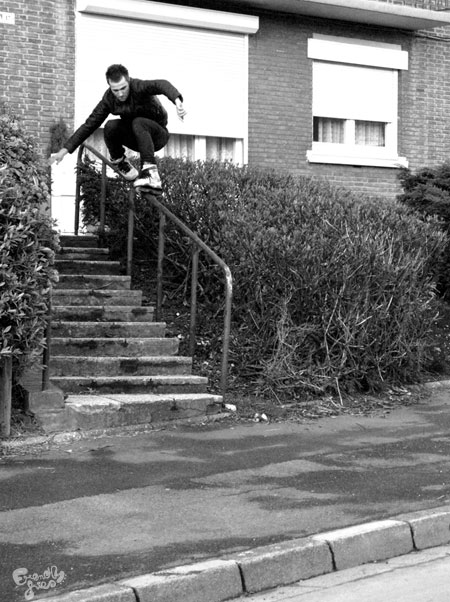 Photo: Anthony Gouillart - top soul - Tourcoing (FR)